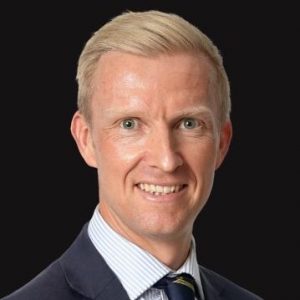 Mr. Gavin Clark
President
LinkedIn profile – here
Profile info and background here
---
Mr. Gerard Grealish
Principal
Mr. Gerard Grealish started in Cistercian College in 1994, teaching Physics, Maths, Applied Maths, Science and Computer Studies. He completed a Masters in Science Education (UCC) in 2002 and completed a Postgraduate Diploma in Educational Leadership in Maynooth University in 2009.
Mr. Grealish was appointed Dean of Studies in June 2010 and Principal in September 2017.
---
Ms. Catherine Smyth
Deputy Principal & TY Co-ordinator
Catherine Smyth holds a Bachelor's degree in Accounting and Finance and an M.A in Education.
Since 1998 Catherine has been employed by Cistercian College as the ICT Coordinator and has been responsible for sourcing, installing and managing the first networked system which brought the College into a new era in terms of IT facilities.
Prior to 1998 Catherine had worked for 12 years in the IT industry where she worked as a Software Consultant both in Ireland and the UK.
As well as her role of ICT coordinator, Catherine also coordinates the Transition Year programme and teaches Business Studies. Cistercian College is an integral part of Catherine's life; she believes that the care and welfare of the students in tandem with their academic education is our collective responsibility. She is a passionate believer that the unique Cistercian ethos offered to our students continues to benefit our students throughout their lives.
---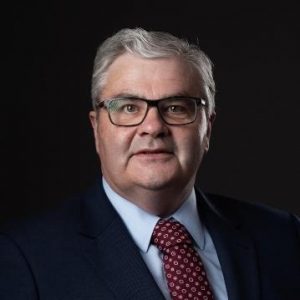 Mr. Séamus Hennessy
Director of Admissions
Séamus Hennessy is a Housemaster and Director of Admissions and is one of our longest serving and most experienced members of staff. Before he came to Cistercian College Séamus was a journalist in Limerick. He left journalism to take a break from that life and concentrate on studying for a Master's in a quiet, academic atmosphere of a 100-year-old monastic college.
Séamus meets all new prospective Parents and Students personally and is available to deal with any queries.
---
Mr. Felix Ross
Head of Boarding
LinkedIn profile – here
Profile info and background here
---
Mr. Brendan McKeogh
Director of Sport 
LinkedIn profile – here
Profile info and background here
---
Mr. John Hanamy
Director of Finance
Profile info and background here
---
Academic and Boarding Year Heads
1st Year
Mr. Flor O'Brien
Mr. PJ Hogan
2nd Year
Mr. Mark Carey
Mr. Niall Shortt
3rd Year
Mr. Roger Quigley
Mr. Paddy Smyth
Transition Year
Mrs. Catherine Smyth
Mr. Stephen Niland
5th Year
Mr. Roger Quigley
Mr. Alan Tynan
6th Year
Mr. Flor O' Brien
Mr. Kevin Kelly