Agreed Reports
Agreed Report Board of Management from May
Agreed Report December 19th 2019
---
Board of Management Members 2020
Kevin Keegan
Chairman of the Board of Management, past pupil and Trustee nominee.
Mr Kevin Keegan, past student (class of 1988), was appointed as Chairman of the Board of Management in August 2021.  A qualified occupational psychologist and a certified bank director, Kevin is Partner at Boyden, a global leadership and talent advisory firm, and heads their Irish operation.
He brings over 20 years international leadership and board experience to the role, having held senior HR executive roles in major companies in Europe, Asia and the Americas including Kerry Group, Greencore, Ulster Bank and Treasury Holdings. In addition to his professional experience, Kevin is also former Chairman and Director of the Make-A-Wish foundation in Ireland and has also served as a Director of the Simon Community. He also previously sat on Ibec's Labour Market and Skills Council.
Kevin holds a Master's degree in Business/Commerce from University College Cork, a Master's degree in Work and Organizational Psychology from Dublin City University and Bachelor's degree in Psychology from University College Dublin.
An Offaly native from Tullamore, Kevin was an active participant in extra curricular activity as a student. He developed a keen interest in singing and fitness at CCR, which he maintains to this day.
---
Catherine Canty
Parent nominee
---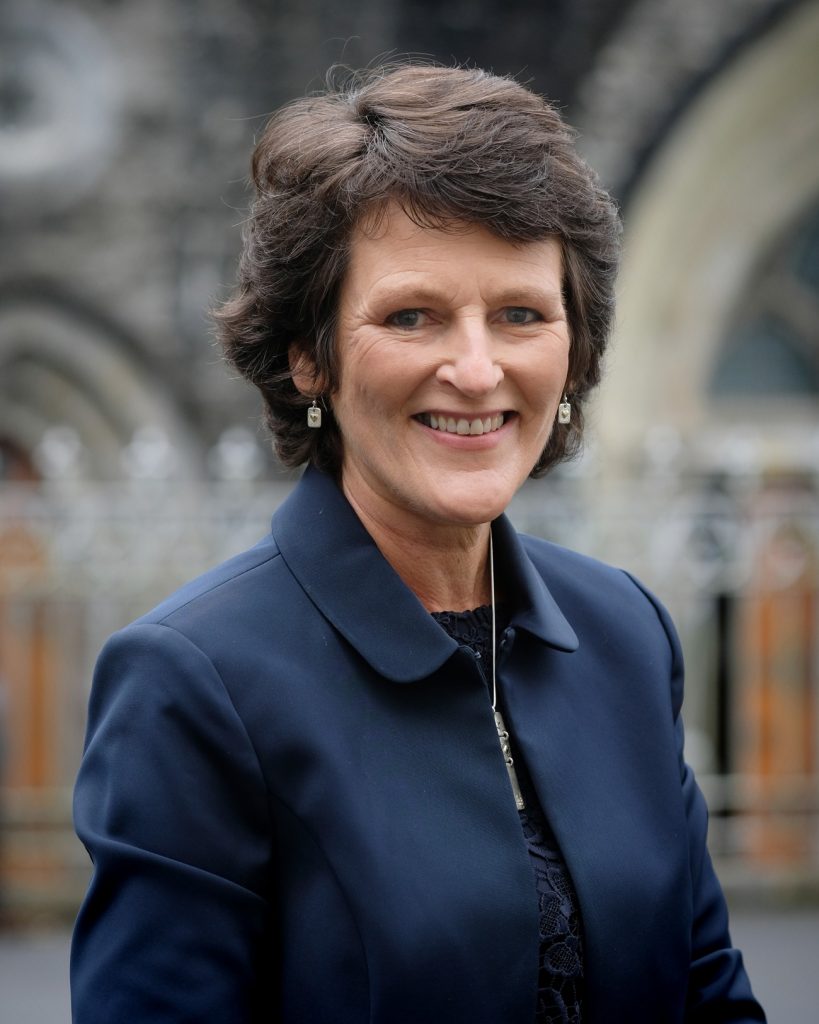 Inez Heenan
Trustee nominee.
---
Peter O'Muiri
Trustee nominee.
---
Jamie McCormack
Staff nominee.
Jamie McCormack was elected on to the Board of Management as one of the staff representatives and has taught Gaeilge and Geography in Cistercian College since 2015. She is a graduate of NUI Maynooth and subsequently received her Post Graduate Diploma in Education from NUI Galway.
Jamie is a member of the AGTI and is heavily involved in the promotion of Gaeilge both in the school and in her local area. She is a supporter of a number of groups, locally and nationally, dedicated to the promotion of Irish as a living language. She is a former board member of Gaelscoil na Laochra in Birr and was involved in the establishment of the school a number of years ago.  As a member of her local comhaltas and Ciorcal Comhrá, she is very passionate about Irish culture and the language.
 As an Irish teacher in CCR, Jamie has made great strides in promoting the Irish language and has continued in the long standing tradition of a strong Irish department in the school. She is involved in the Irish debating and has had success in the past in this competition. She is a great support to all aspects of CCR, both in sport and music.
---
Conor Brady
Past Pupil and Trustee nominee
---
Jim McManus
Staff nominee
Jim McManus was elected on to the new Board of Management as one of the staff representatives and has taught Agricultural Science, Biology, Chemistry and Maths in Cistercian College since 2004. He is a BSc. graduate from University College Dublin and subsequently received his Higher Diploma and Masters in Education from University College Cork.
Jim is a member of both the Irish Agricultural Science Teachers Association and the Irish Science Teachers Association. As a member of the Cork branch of the ISTA he was the facilitator of the Science Resource Centre and responsible for organising talks and workshops on science education topics.  He also sat on the National Council of the ISTA and during this time played a key role in the organisation of 'Sharing Science', a cross border science education conference organised by the ISTA in conjunction with the Association for Science Education (Northern Ireland).
As a science teacher in CCR Jim has assisted many students in entering and exhibiting projects at the BT Young Scientist and Technology Exhibition, one of the most successful of these being 'Turning Local Wastes into Valuable Resources' which won the award for best environmental project. He has also served a term as ASTI School steward during his time in the school.
---
Sr. Ann O'Donoghue
Trustee nominee
Board member Sr. Ann is a Loreto Sister with wide educational experience.  A native of Clonmel Co. Tipperary, she taught in Loreto Secondary School, Fermoy, Co. Cork, which had a boarding and day school.
She then moved to the community and comprehensive sector, and joined the teaching staff of St. Aidan's Community School Brookfield, Tallaght in Dublin, where the Loreto Congregation holds trusteeship of the school with the Dublin and Dun Laoghaire Education and Training Board.
Ann worked in St. Aidan's for almost twenty five years as teacher, then chaplain, deputy principal and finally principal. Her most famous past pupil is the Irish soccer player Robbie Keane.
She graduated from the Mater Dei Institute of Education with a B. Rel Sc.Degree and also holds a Masters Degree in Family and Personal Counselling from the Marino Institute of Education and Iona College, New Rochelle, New York.
Ann has served on a number of boards in both primary and secondary schools. For the past four years she was a member of the board of governors of the Mater Dei Institute of Education Dublin.  During this period of time the college successfully worked through the process of incorporation into Dublin City University.
Ann is currently a board member of a community college in Clondalkin, in Dublin.
---
Seamus Hennessy
Staff representative
---
Eoin Fleetwood
Parents representative